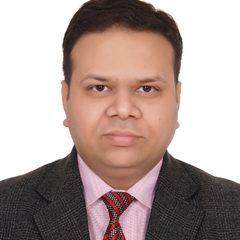 Chetan Gupta [B.Com, FCS]
He is a fellow member of the Institute of Company Secretaries of India (ICSI) with an experience of over 15 years. Mr Gupta is the Founder Partner of the firm and in that capacity, he looks after the entire range of services including understanding, planning, implementing and achieving the objective of clients.
He is well exposed in handling corporate legal matters and dealing with various regulatory authorities like Registrar of Companies, Regional Director, National Company Law Tribunal, Ministry of Corporate Affairs, Securities & Exchange Board of India, Stock Exchanges, Reserve Bank of India etc.
Ayushi Jain [B.Com(H), ACS, M.Com, LLB]
She is an Associate Member of ICSI with an experience of over 5 years. She has an expertise in handling Corporate Restructuring, LODR / Listing Compliances, FEMA, IRDA Compliances, NBFC Compliances and other Corporate Law matters. She deals with day to day company secretarial matters, handling AGM, attending Board Meetings and advising directors on their legal responsibilities.